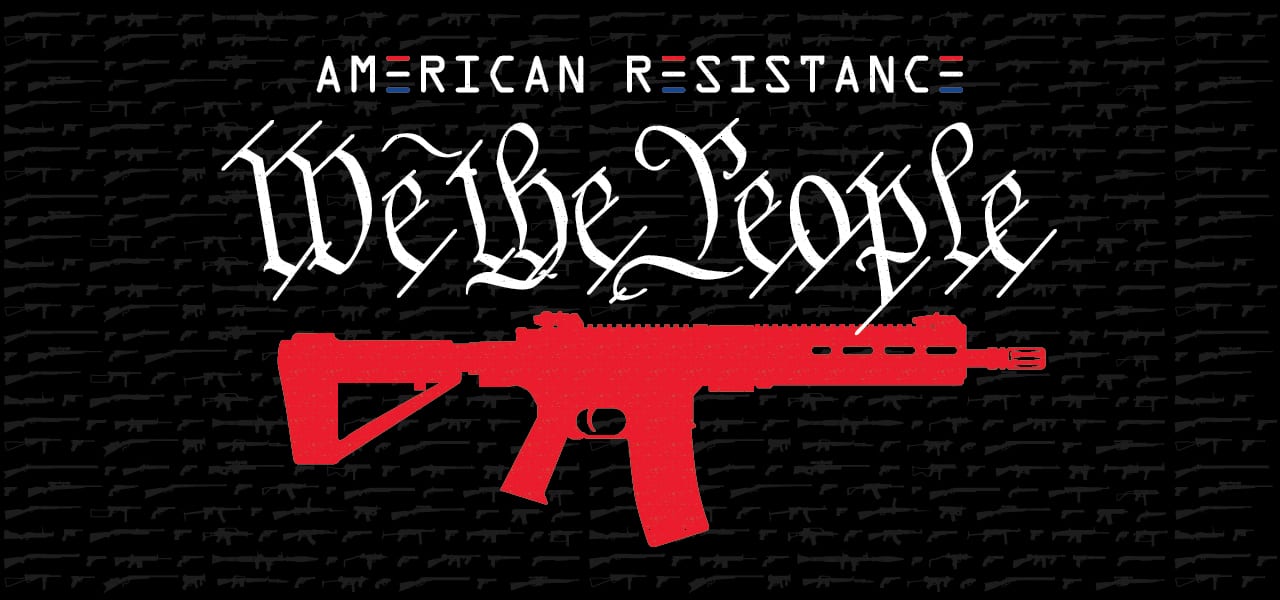 AR-15 BREAKDOWN PISTOLS, CUSTOM CERAKOTE, AND TRAINING
AMERICAN RESISTANCE GEAR PRIVATE CLASSES AVAILABLE
ONE-ON-ONE PRIVATE CLASSES.
CUSTOM TO YOU CLASS DATES AND TIMES.
PISTOL AND RIFLE.
BOOKING YOUR SHOOTING CLASS
CLASS DATE: PER CUSTOMER REQUEST.
PRICE IS $200 PER PERSON (PER 4 HOURS).  AMMO (556/223 ONLY) IS INCLUDED IN PRICE OF CLASS.
GROUP DISCOUNTS ARE AVAILABLE.
TO RESERVE YOUR PLACE ON THE FIRING LINE,
SEND AN EMAIL TO: MICHAEL@AMERICANRESISTANCEGEAR.COM.
OFFICE PHONE: 936-569-9400.
LOCATION IS IN GARRISON, TX @ THE A.R. RANGE.
AVAILABLE COURSES
INTRO TO TACTICAL RIFLE/INTRO TO TACTICAL PISTOL.
ADVANCED RIFLE/ADVANCED PISTOL TRAINING.
SINGLE PERSON RIFLE/PISTOL CQB.
TWO PERSON PISTOL/RIFLE CQB.
"MOMMA BEAR" PISTOL (WOMEN ONLY).
NIGHT VISION/LOW LIGHT TACTICAL.
AMERICAN RESISTANCE GEAR OWNER/INSTRUCTOR BIO
American Resistance Gear is owned by Michael Souza.  American Resistance Gear and Black Rifle Customs LLC are FFL/07/SOT holders.  ARG is a custom AR builder, specializing in the AR  breakdown pistol and custom Cerakote.  Michael began a career in the US Marine Corps in 2003 and remained active duty for 9 years.  During this tour he deployed to 16 countries and finished the last 3 years as a recruiter.
TRAINING EXPERIENCE
Upon exit of the USMC in 2012, SSgt Souza began his personal business journey.  After developing his brand and reputation, he began his training to become a firearms instructor.  Upon completing training courses with at Combat Shooting & Tactics, Michael completed CSAT's 48hr "Tactical Rifle/Pistol Instructor Course" & a 40hr "Shoothouse Instructor Course".  Specializing in developing new shooters, Michael has a fundamental shooting program to progress even the most novice shooters into effective and safe guardians within their community and homes.  
How to Buy a Gun or Suppressor Online
HOW TO PURCHASE A FIREARM FROM
AMERICAN RESISTANCE GEAR/BLACK RIFLE CUSTOMS
Federal law says that we have to ship firearms only to other firearms dealers. We cannot ship directly to you. The process for ordering a firearm is very simple, and here are the steps:
1 – Buy the firearm you wish in the store and complete the checkout process.
2 – After you finish checking out you need to find a firearms dealer local (or close to you). Once you have found the dealer you wish to use, contact them and tell them you want to have a firearm shipped to them you have just purchased.
3 – Next, your local dealer needs to send Black RIfle Customs" a copy of their firearms license. Your local dealer will know what to do in this step. You just need to tell your local dealer that they can either fax or email their license to us. Here are our fax and email contact numbers:
email: americanresistancegear@yahoo.com
IT'S VERY IMPORTANT THAT YOUR DEALER PUT YOUR NAME IN THE EMAIL WHEN THEY SEND THEIR FFL.
4 – Once we receive your dealer's license we will package your firearm and ship it. You will receive an email when your firearm ships and you will receive a tracking number. You can always log in the store and check the status of your order and find the tracking number as well.
5 – When your firearm arrives at your dealer you just need to go down and pick it up. Depending on the state you are in and the individual laws of that state the process for picking up your firearm will vary. Ask your local dealer for the process in your state.
FOR NFA PURCHASES:
IF YOU ARE NOT LOCAL TO US, WE WILL HAVE TO TRANSFER YOUR SUPPRESSOR OR SBR TO A FFL/SOT DEALER NEAR YOU. PAYMENT WILL HAVE TO BE PAID IN FULL PRIOR TO ARG/BRC BEGINNING THE TRANSFER. WE WILL ALSO NEED THE LICENSE FFL & SOT BEFORE SHIPPING YOUR NFA ITEM.

IF YOU ARE PICKING YOUR NFA ITEM UP AT OUR LOCATION, YOUR SUPPRESSOR WILL HAVE TO BE PAID IN FULL PRIOR TO ARG/BRC SUBMITTING YOUR PACKAGE.
---
Age and State Shipping Restrictions:
Illinois: We must have your FOID and State ID on file
Connecticut: We must have your ACE or Pistol Permit and State ID on file.
Chicago, Illinois: No Ammo without a FFL
County Cook, Illinois: No Ammo without a FFL
Los Angeles, California: No Ammo without a FFL
Massachusetts: No Ammo without a FFL
New York (State): No Ammo without a FFL
Oakland, California: No Ammo
San Francisco, California: No Ammo without a FFL
Sacramento, California: No Ammo without a FFL
Washington D.C.: No Ammo without a FFL
Apo & EPO Address: No Ammo
PO. Boxes: No Ammo
Breakdown AR truck gun 9mm
AMERICAN RESISTANCE BREAKDOWN AR PISTOLS & SBR'S
Due to the increased volume of sales, please allow 2-3 days processing.
Call our shop for Law Enforcement and Veteran discounts.
+1 (936) 569-9400
American Resistance Gear is a Black Rifle Customs company